IMPROVING LIVESTOCK OVERALL HEALTH, WELLNESS, AND ROI
ABOUT UPTERRA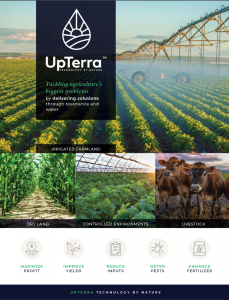 Tackling agriculture's biggest problems by delivering solutions through resonance and water.
IRRIGATED SOLUTIONS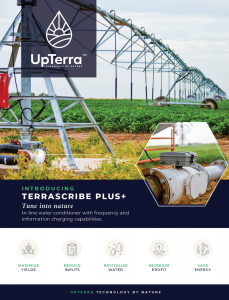 In-line fractal water harmonizer with frequency and information charging capabilities.
FARM HEALTH BIOSIGNALING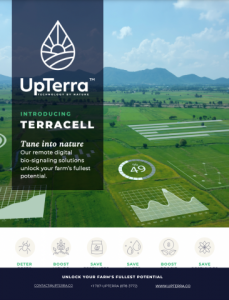 Our remote digital bio-signaling solutions unlock your farm's fullest potential.
THE TECHNOLOGY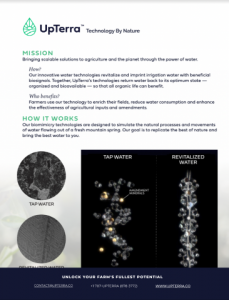 Bringing scalable solutions to agriculture and the planet through the power of water.