ENHANCING THE VITALITY OF SOIL AND CROPS BY HARNESSING THE INNATE POWER OF WATER
"If you want to find the secrets of the universe, think in terms of energy, frequency and vibration." – Nikola Tesla

Plants are living and breathing beings, and are innately equipped to receive and respond to information from their natural environments. Unfortunately, soil & plant health have become casualties in industrial agriculture's quest to maximize yield potential. To face this challenge, UpTerra has developed a system in harmony with nature, that connects modern agricultural practices with the innate intelligence of plants.
The 3 Steps of the UpTerra system:
A flow device replaces a section of pipe in an irrigation system to create structured water.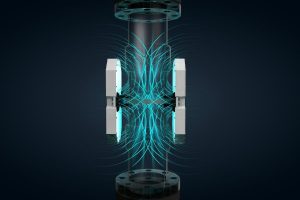 A set of electronic emitters that attach to the flow device allow for the imprinting of data into the water.
A transmission system powered from UpTerra headquarters sends information to farms based on high-resolution imagery and GPS data.
How do plants recognize the information imprinted in the water?
Near-Field Solution
The first step in our process structures water at the molecular level, increasing its capacity to hydrate, and creating a platform upon which field-specific information can be imprinted into the water and transmitted to both plant and animal life.
Far-Field Solution
Data from the soil and water is wirelessly transmitted to UpTerra headquarters, which allows for us to dynamically monitor and update the imprinted information, creating a naturally healthy plant environment that improves over time.