Cotton Production Case Study 1
Increased Lint Yield by +30%
Increased Fiber Quality
Trial Description: Three pivots within a five-mile radius were tested in Oklahoma. Two pivots had TerraScribe™ units installed while the third was left as a control. All three were planted with PHY 350 WFE within 48 hours and managed similarly.
Yields Increased with TerraScribe over 30%: Seed cotton yields increased 33.7% and lint yields increased 32.0% with turnouts between 35.5 to 35.9%.
Fiber Quality Increased: Fiber length increased 3.6% to 1.21 inches in the treatment while Micronaire increase 2.3% to 35.7. Slight increases in Strength and Uniformity.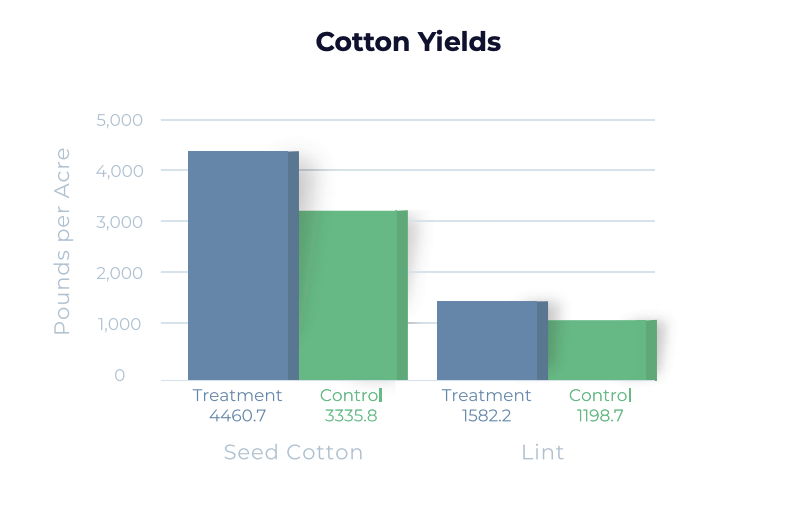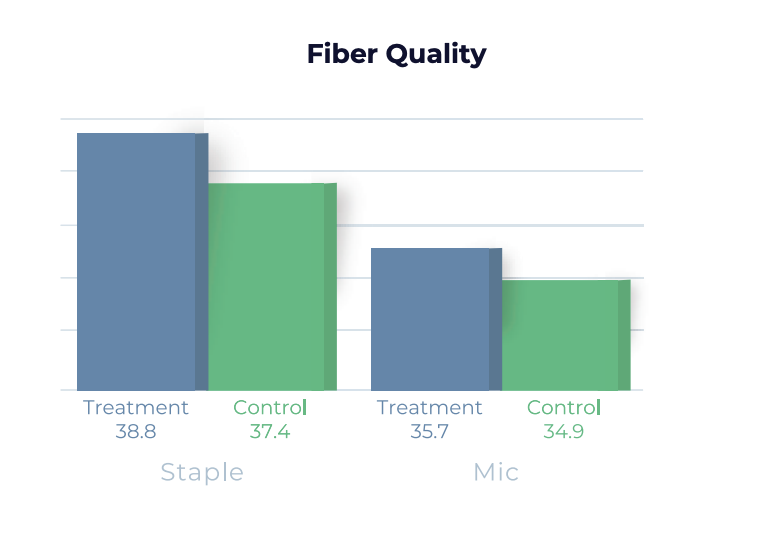 Notable resilience against premature senescence in treatment fields compared to previous years.
Shortened internode lengths in treatment fields.