Peanut Production Case Study
Irrigation Reduced 4.7%
TSMK% Increased 4 points
Reduced Kernel Damage by 77%
Increased Kernel Value by 5%
Pod Counts Increased
Trial Description: Two contiguous half pivots on peanut/pea rotation were tested in Oklahoma. A 4" TerraScribe™ was installed early in the season to one pivot as treatment. Both pivots were managed similarly.
Irrigation Reduced 4.7%: The UpTerra™ watered pivot required 4.7% less water, saving almost one million gallons of water.
Peanut Grades Improved: The Total Sound Mature Kernels (TSMK%) increased from 71 in control to 75 in treatment while Kernel Damage was reduced 76.9%.
Kernel Value Increased 5%: The higher grades from the UpTerra watered pivot increased the crops value by 5%. Assuming 4,500 lbs/ac, this equates to $40 per acre increase.
Pod Counts Increased: Pod counts increased 16.8% in the treatment with a strong and stable root system noted.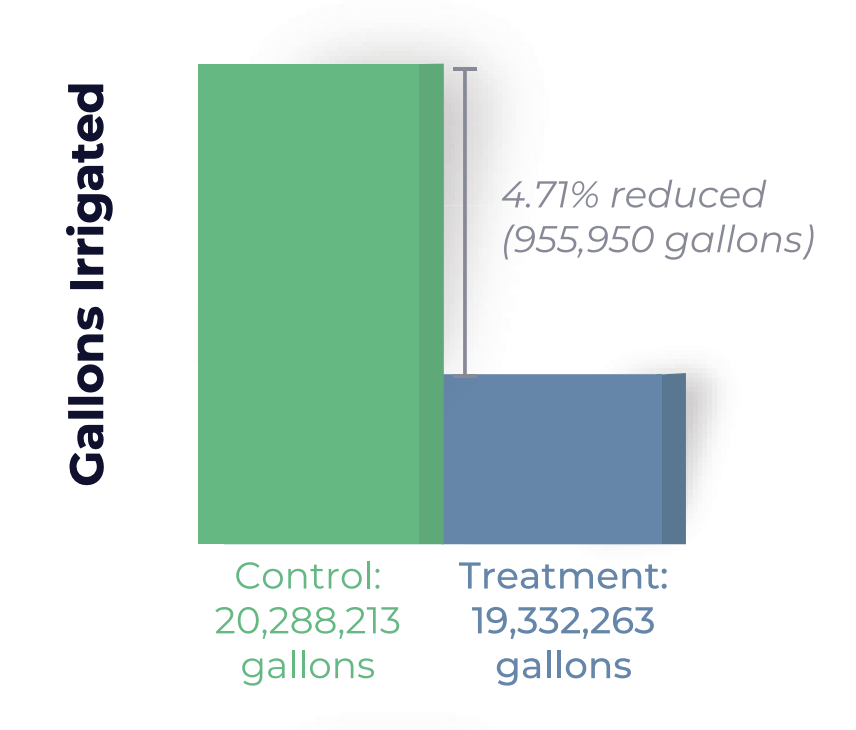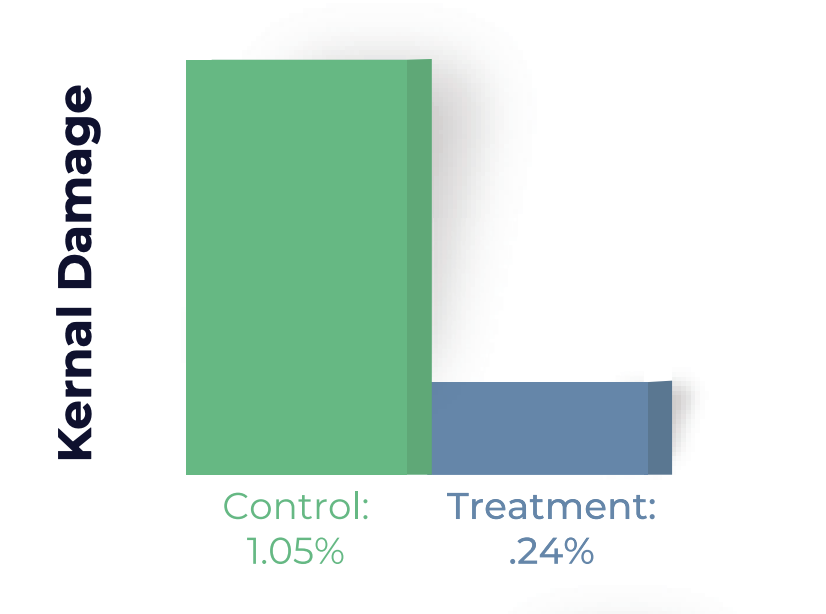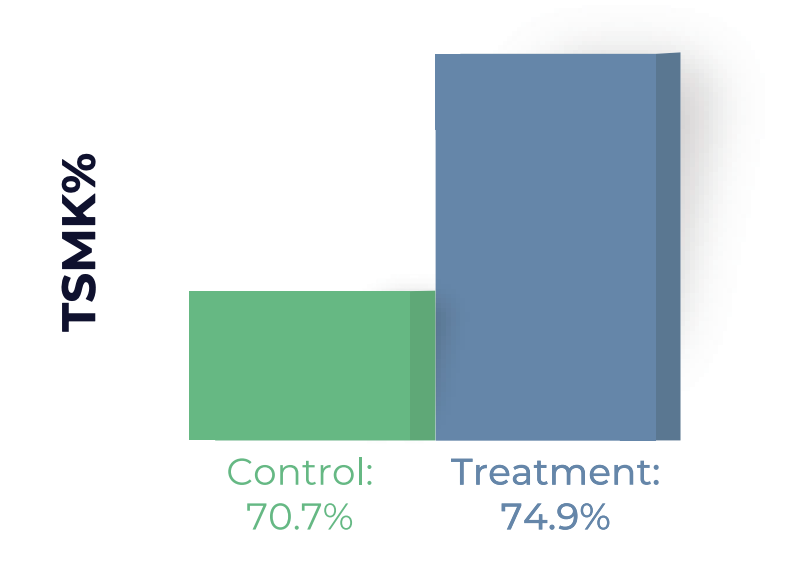 Less black rot was seen in the field.
Grower used UpTerra water as a carrier in his herbicide spray application which he said allowed him to "cut his herbicide use in half".