The UpTerra
Subscription
Achieve comprehensive soil, crop and animal wellness.
Increase productivity, yield, and uniformity while
reducing traditional farm inputs, starting with water.
Your subscription includes a Flow Device, Electronic Coils, and TerraNet™ transmission services. Flow
Flow Device: Sized from 1" in diameter up to 12" to structure water on irrigation systems Imprint
Electronic Coils: Attach to the Flow Device to harmonize and energize water Transmit
TerraNet: Remote service that digitally transmits crop and soil inputs, amendments, and pest mitigation programs
Getting Started
with UpTerra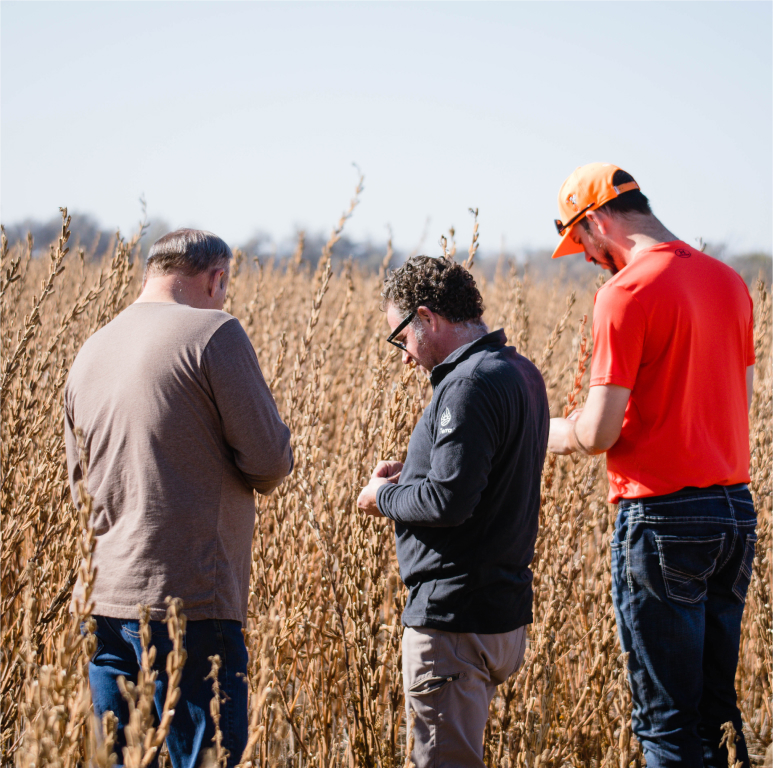 01
ASSESSMENT
You'll participate in an onboarding call with our team to:
Define objectives
Identify physical treatment boundaries
Discuss agronomic opportunities and challenges on your farm 
Using that information, we'll recommend the treatment options that best align with your goals. 
02
APPLICATION
You install your UpTerra System with our step-by-step installation guide. We offer real-time remote install support as needed. Immediately following installation, your service begins.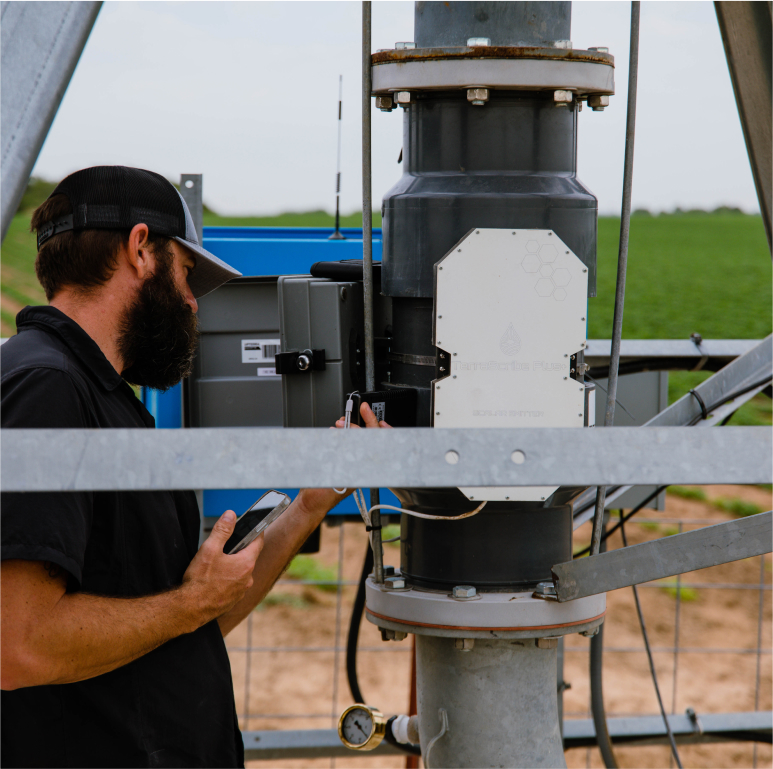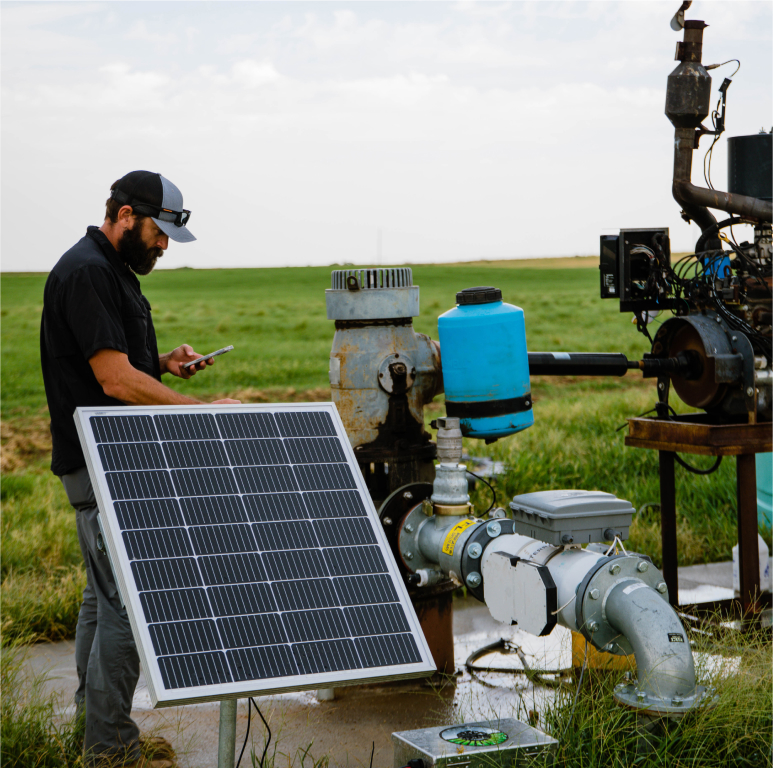 03
ADAPTATION
Together, we monitor how the System is performing on your farm and make adjustments as necessary. We may suggest new wellness solutions or make recommendations to scale back inputs based on the information collected.
04
CUMULATIVE EFFECT
The impact of the UpTerra System grows with time. As crop and animal health improves:
Fewer inputs are required
The soil retains more moisture, requiring less water
Soil and animal health improves, improving nutrient availability and uptake
Productivity increases
These cumulative benefits require monitoring results over time. The knowledge we gain helps us understand what treatments to add, reduce, or eliminate to achieve farm objectives.